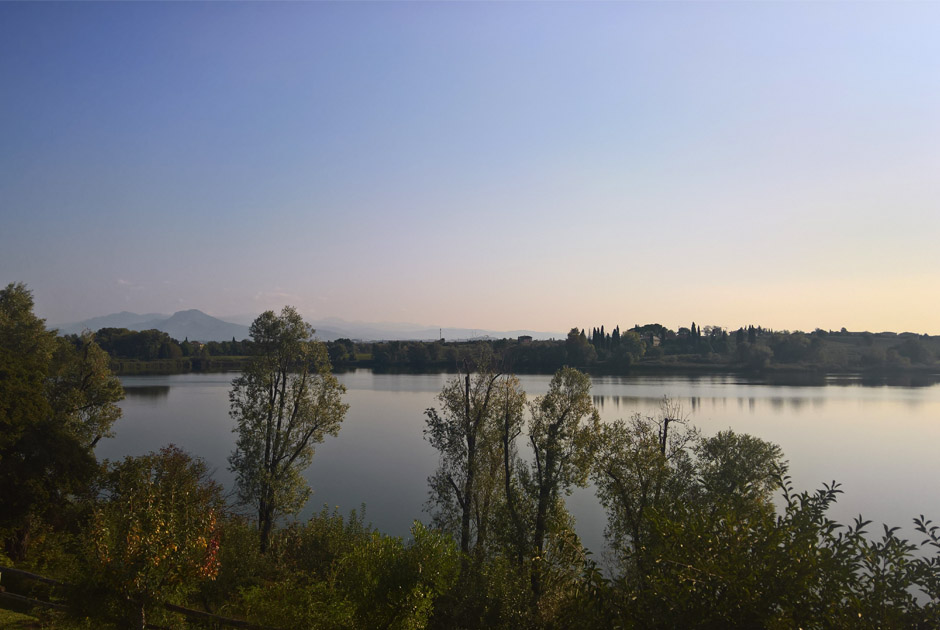 IT-VN-05
The Frassino lake, Peschiera del Garda (VR)
 Peschiera del Garda (VR) |  Frassino
Short description
The pile-dwelling site of Frassino is situated on the southwestern edge of a morainic lake, surrounded by the picturesque vineyards of Lugana, not far from the sanctuary Santuario della Madonna del Frassino. The submerged archaeological area, which has been known since the start of the twentieth century, lies at about three to four meters below the surface of the lake. The results of the recent coring indicate that the settlement also extended into an area that nowadays is dry land – as far as approximately seventy meters from the present shoreline. Pottery with engraved decorations, shells, metals and utensils made of bone, stone and wood were also found.
 Early and early middle Bronze Age
 Laghetto del Frassino
 64 m.a.s.l.
Size of the site 1,48 ha / approx. 2 soccer pitches
Size of the bufferzone 31,18 ha / approx. 14 soccer pitches
Special features & Highlights
The village, previously detected inside the lake, extended also onto what is now dry land. Among the archaeological materials found, a multi-spouted jar, similar to a container from Bande di Cavriana is worth mentioning.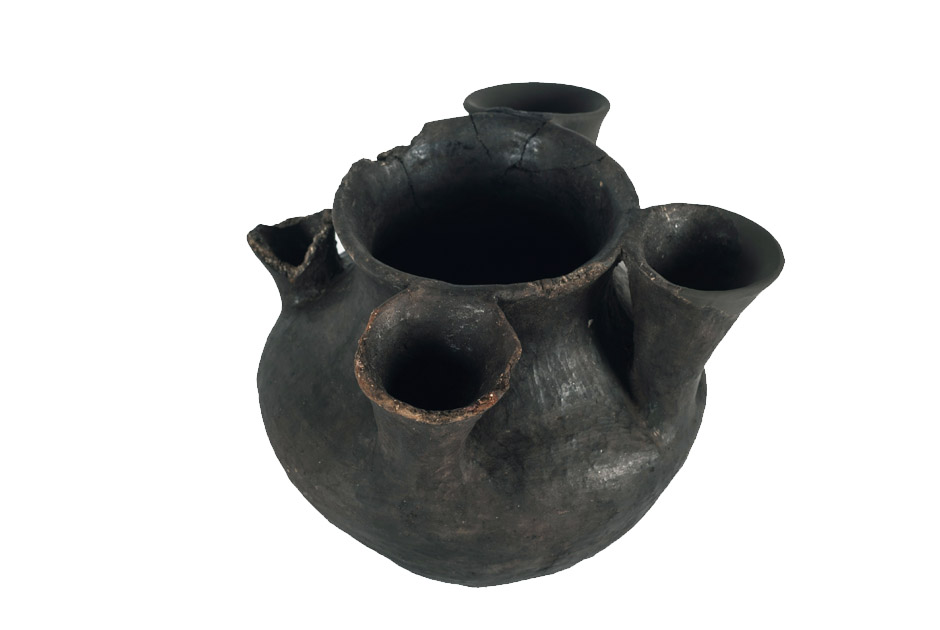 Multiple spouted jar © Museo Archeologico Nazionale di Verona
Current activities
Continuous protection and enhancement activities.
Pile dwellings up-close
It is possible to visit the lake and the natural SIC area.

A special hall will be dedicated to the archaeological material from the UNESCO sites in the province of Verona (Frassino and Belvedere, together with spectacular evidence from other associated pile-dwelling sites) at the Museo Archeologico Nazionale di Verona, which is currently closed for restoration.