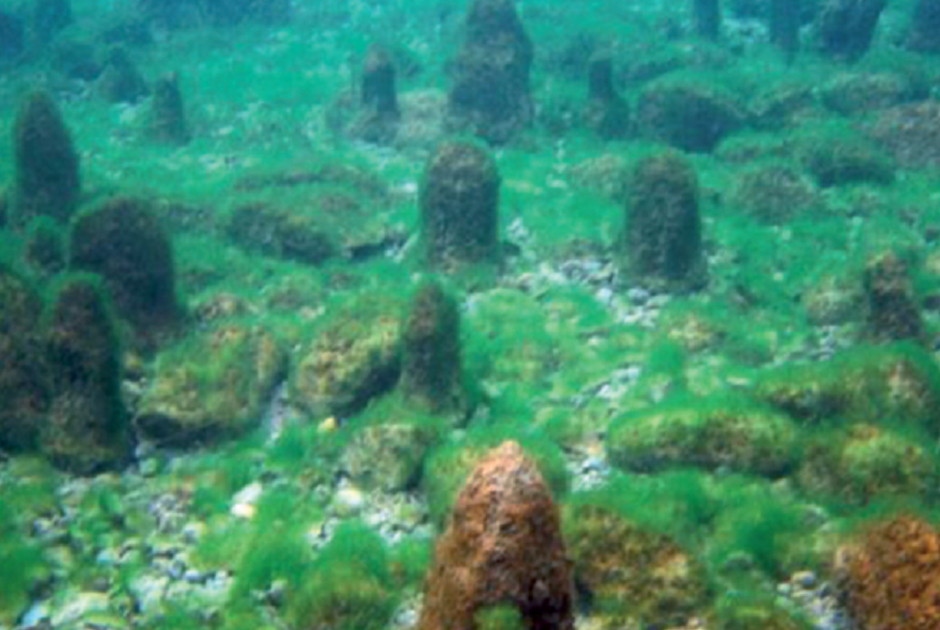 IT-LM-02
The posts of the pile dwellings of San Sivino emerge from the lakebed © Museo Civico Archeologico della Valtenesi
 Manerba del Garda (BS) |  San Sivino. Gabbiano
Short description
The pile-dwelling settlement at San Sivino, also known as 'del Gabbiano', is currently submerged by the waters of Lake Garda and lies near the shore in the municipality of Manerba del Garda (province of Brescia). Originally, the piledwelling extended for about 150 meters along the shores of the lake. The discovery of the settlement was made in 1971by the diving club Tritone Sub Club of Desenzano. Based on the dendrochronological analysis conducted on the posts, all made from deciduous oak, two construction periods have been identified, with trees being felled at least 33 years apart.
 Bronze Age
 2200 - 1300 B.C.
 Garda Lake
 64 m.a.s.l.
Size of the site 1,84 ha / approx. 3 soccer pitches
Size of the bufferzone 3,46 ha / approx. 5 soccer pitches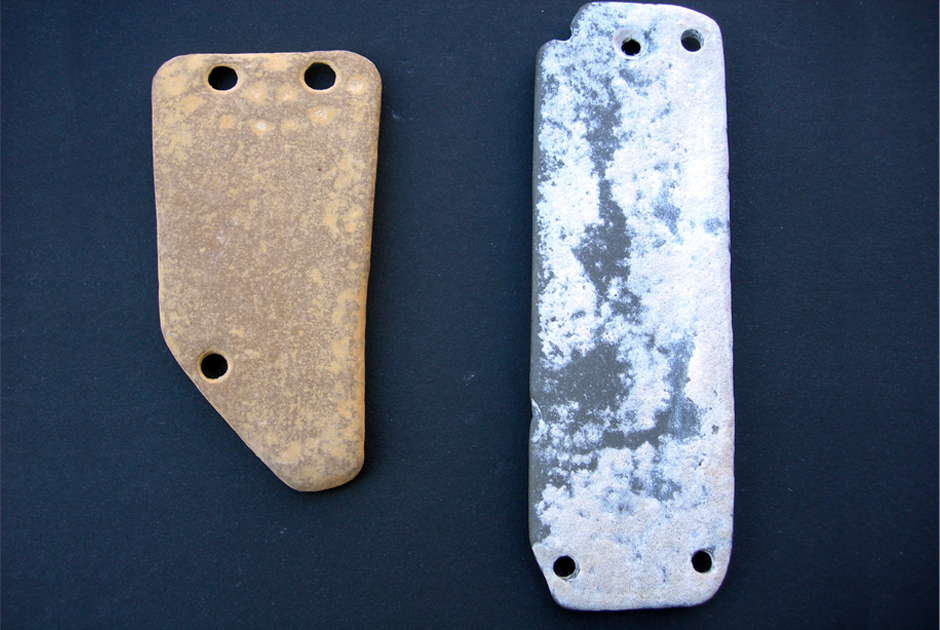 Archers Wrist Guardmade of stone © MiBACT
Current activities
The museum Museo Civico Archeologico della Valtenesi, in collaboration with the Superintendence, is carrying out a complete survey of the posts and is responsible their sampling. At the site a buoy field and a UNESCO signare indicating the area of the submerged pile dwelling. Educational activities for students during the school year and for families on weekends and holidays are organised and managed by the museum.
Pile Dwellings up close
The Museum of Manerba organises guided tours by boat around the promontory of the Rocca, with a short stop near the pile dwelling site.
Museo Civico Archeologico della Valtenesi
Via Rocca, 20
Manerba del Garda (BS)
+39 339 6137247
museodimanerba@libero.it
to the website