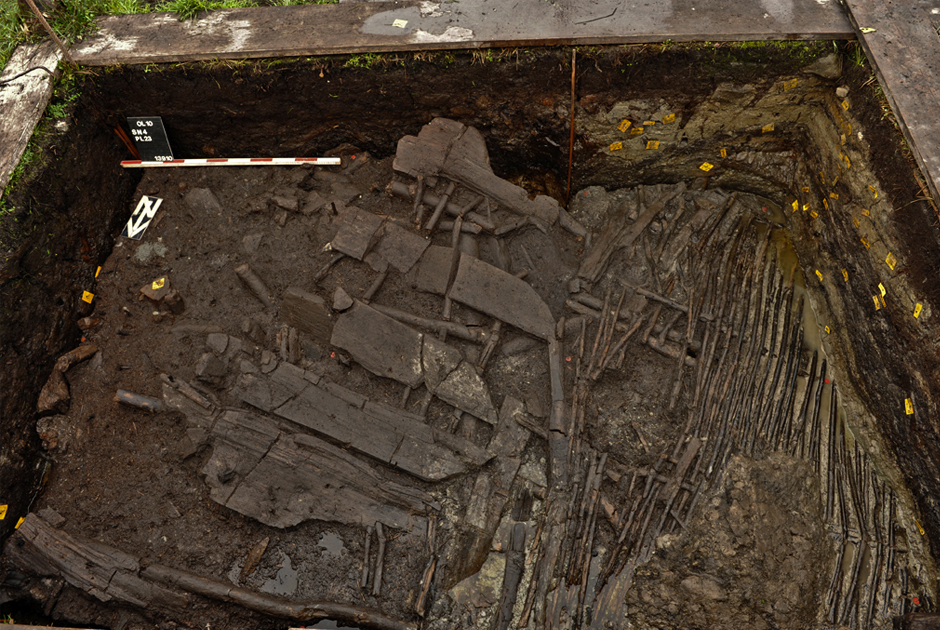 DE-BW-16
The well preserved floorboards of a Neolithic home © H. Schlichtherle/Landesamt für Denkmalpflege Baden Württemberg im Regierungspräsidium Stuttgart (LAD)
 Bad Schussenried |  Olzreute Enzisholz
Short Description
The site was discovered in the 1940's in the course of commercial peat harvesting in the area. In 1982, the Baden-Württemberg Department of Antiquities and Monuments began the first scientific examination of the site, which was followed by core sample drilling and selected small-area excavations, between 2002 and 2011. So far, three settlement phases were discovered, and thanks to the remarkably well preserved horizon of the "Goldberg III-Group", with remnants of wooden homes, tools and utensils, the site is a model representation of a typical Neolithic settlement in an Upper-Swabian bogland.
 Neolithic
 2897 B.C.
 Marshland in the upper valley of the Schussen
 561 m.a.s.l.
Size of the site 1,8 ha / approx. 3 soccer pitches
Size of the bufferzone 20,62 ha / approx. 29 soccer pitches
Special Features & Highlights
Three large and three miniature wooden disc wheels indicate variable manufacturing techniques of the time, and are important witnesses of the evolution of vehicles.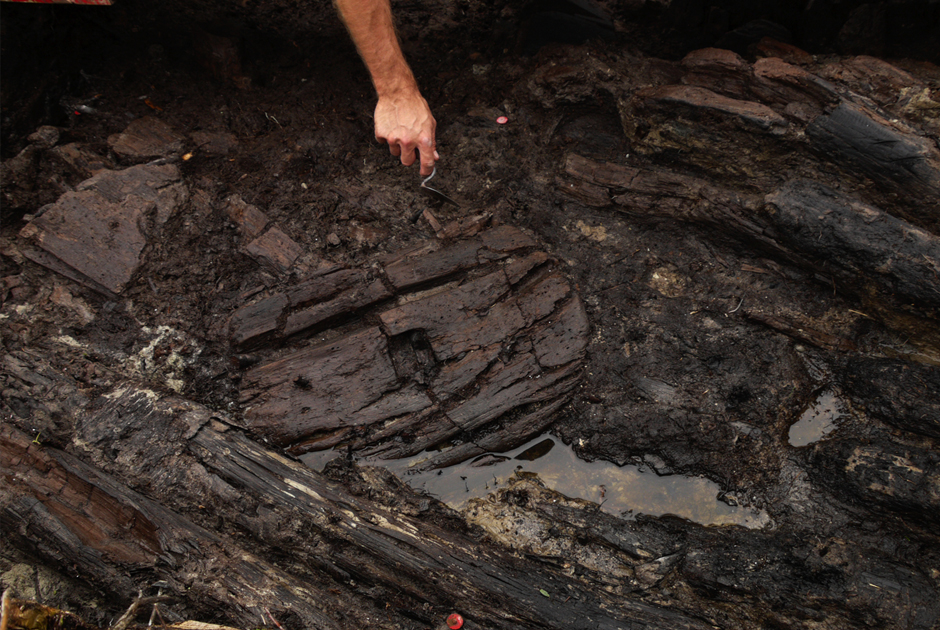 Large wooden disc wheel with rectangular axle hole, in situ © H. Schlichtherle/Landesamt für Denkmalpflege Baden Württemberg im Regierungspräsidium Stuttgart (LAD)
Current Activities
The site was cleared of trees in 2007 to raise the groundwater level. A cover of peat was brought in and rewetting measures are underway.
Pile Dwellings up close
A selection of objects can be visited at the Archäologisches Landesmuseum, Konstanz (DE):
Archäologisches Landesmuseum Konstanz
Benediktinerplatz 5,
78467 Konstanz
to the website