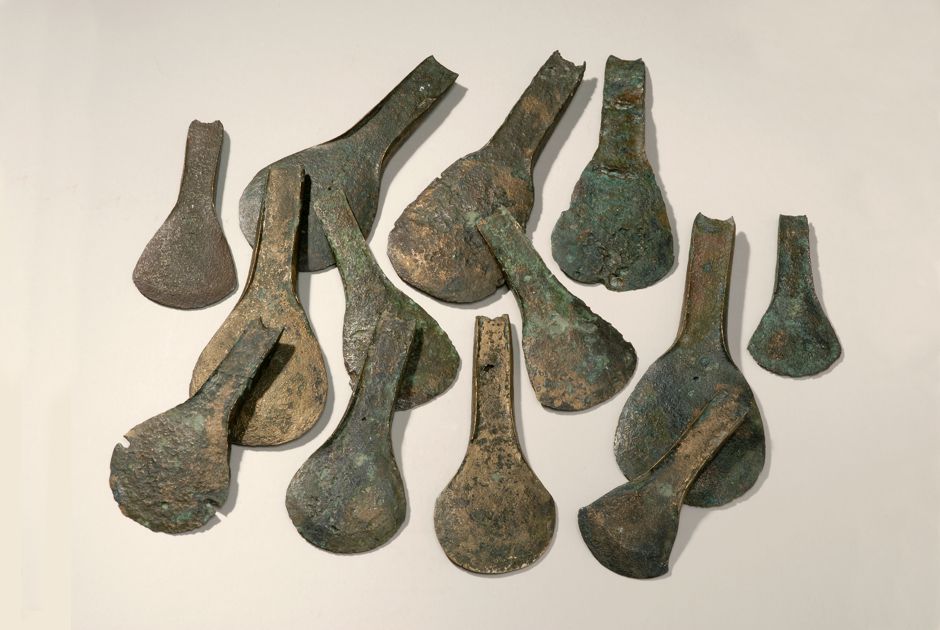 CH-VD-11
Bronze axes of the Les Roseaux type, Early Bronze Age, ca. 1600 BC. © Musée cantonal d'archéologie et d'histoire Lausanne, Fibbi-Aeppli
 Morges |  Les Roseaux
Short Description
currently only available in French
Le village littoral des Roseaux est situé au nord-est de la baie de Morges, limité à l'est par le ruisseau du Bief. Il s'étend sous une faible profondeur d'eau sur une terrasse littorale en faible pente. C'est le site qui a donné son nom au "type Roseaux", caractérisant des tasses en céramique richement décorées et des haches en bronze au tranchant en forme de spatule. Il s'agit de la station du Bronze ancien la mieux conservée du Léman. C'est un des rares ensembles de villages de cette époque possédant encore une couche archéologique préservée, contenant un riche mobilier en céramique. Des datations dendrochronologiques indiquent plusieurs phases d'occupations, sur une durée de 176 ans au moins, échelonnées entre 1776 et environ 1600 av. notre ère, soit à peu près toute la période du Bronze ancien lacustre. Une phase d'occupation encore plus récente, à l'âge du Bronze final est aussi identifiée un peu plus au large du site.

Veulliez trouver plus de details dans le Dictionnaire historique de la Suisse DHS
 Bronze Age
 Early and Late Bronze Age, 1776-1600 and ca. 1056-1042 B.C.
 Lake Geneva
 369-370 m.a.s.l.
Size of the site 0,86 ha / approx. 1 soccer pitch
Size of the bufferzone 8,19 ha / approx. 12 soccer pitches
Special Features & Highlights
currently only available in French
A moins de deux kilomètres plus à l'est se situe une autre station littorale attribuée aussi au Bronze ancien : celle de Préverenges / Préverenges I. Elle a livré une hache en bronze spatuliforme, qui pourrait avoir été coulée dans le même moule qu'une hache retrouvée aux Roseaux.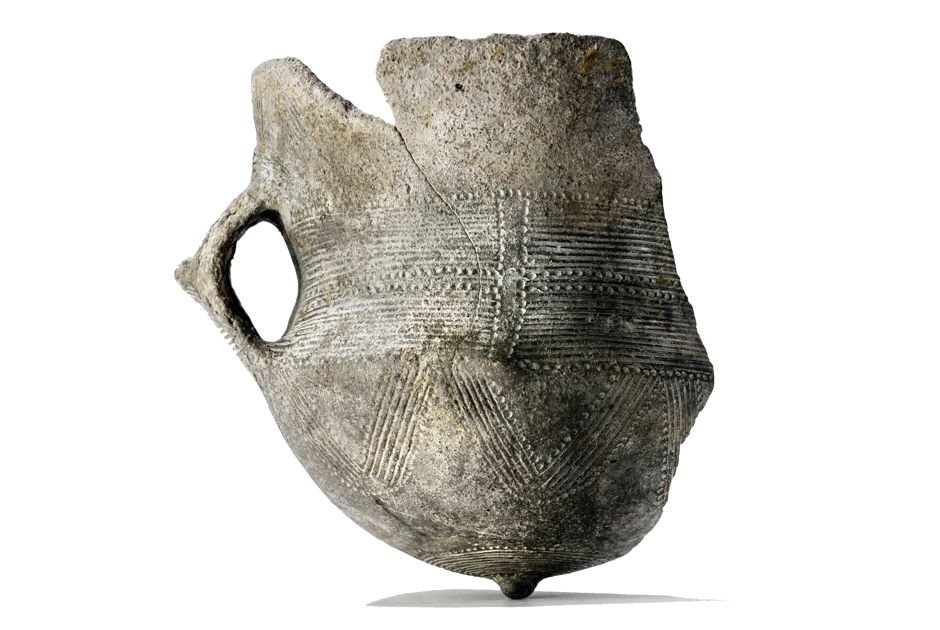 Pile Dwelling up close
currently only available in French
Les objets archéologiques récoltés sur les sites des rives vaudoises du Léman sont exposés au Musée cantonal d'archéologie et d'histoire de Lausanne.
Musée cantonal d'archéologie et d'histoire
Palais de Rumine
Place de la Riponne 6
1005 Lausanne
+41 21 316 34 30
au site web