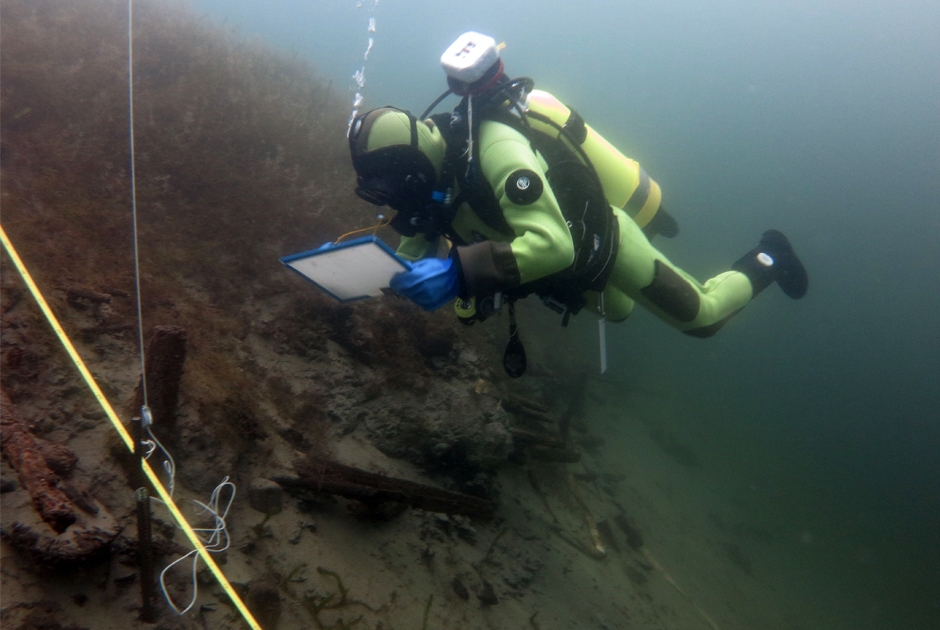 CH-NW-01
Contrôle de l'érosion 2016 : un plongeur enregistre les valeurs mesurées à un marqueur d'érosion © Amt für Städtebau, Unterwasserarchäologie Zürich
 Stansstad |  Kehrsiten
Description
actuellement disponible uniquement en langue anglaise

This was the first pile dwelling site discovered in Lake Lucerne. Observations made in 2003 and 2004, as well as an underwater excavation mounted in 2008, showed that the site was used during four settlement phases in the Late Stone Age: during the Cortaillod and Pfyn Cultures, during the transition from Pfyn to Horgen, and during the Horgen Culture. The dendrochronological dates of the piles point to construction phases in the period between 3484 and 3431 BC, as well as around 3160 BC. The site is located on an approximately 60 m by 200 m terrace, which today lies 7 m under the surface of the lake, due to a later rise of the water level. The archaeological artifacts and sediments are extremely well preserved, thanks to the unusually big depth.
© GSK 2017
 Néolithique
 4300 – 3170 av. J.-C.
 Lac des Quatre-Cantons
 426 m
Taille du site 1,26 ha / environ 2 terrains de foot
Taille du zone tampon 5,14 ha / environ 7 terrains de foot
Particularités & points forts
actuellement disponible uniquement en langue anglaise

The settlements once stood on a bank plateau that extended at least 60m into the lake. As the lake level rose over the millennia, the remains of the settlements gradually "disappeared" and are now five to nine meters below the lake surface.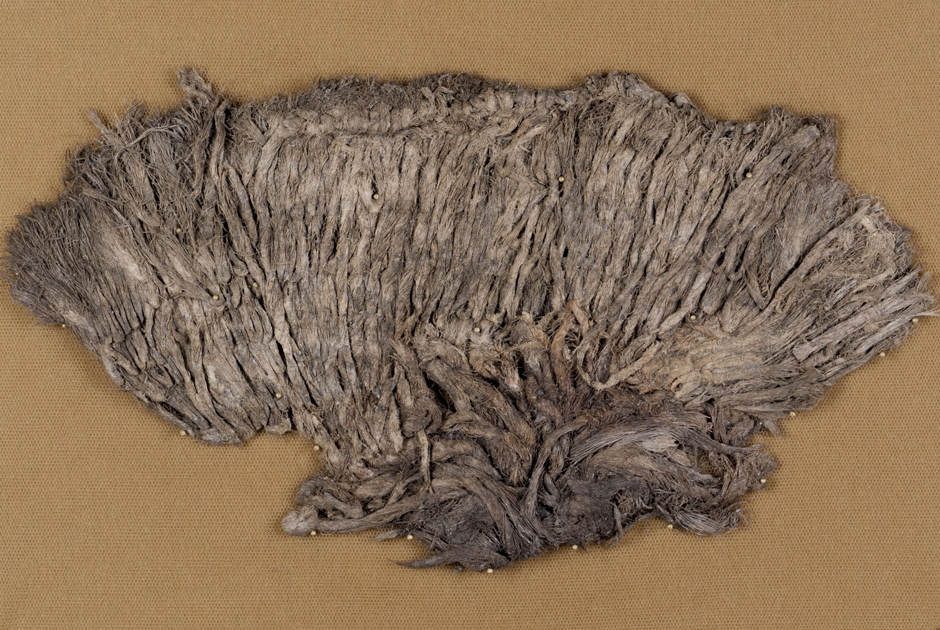 Partie d'un chapeau en écorces de tilleul après la conservation © Amt für Städtebau, Unterwasserarchäologie Zürich
Activités en cours
actuellement disponible uniquement en langue anglaise

Periodically the erosion is monitored
Découvrir les palafittes
actuellement disponible uniquement en langue anglaise

At the peer of Kehrsiten, there is an information board and a telescope to view site.